WEISS SCHWARZ DEMO DECK DELAY


Monday March 23, 2015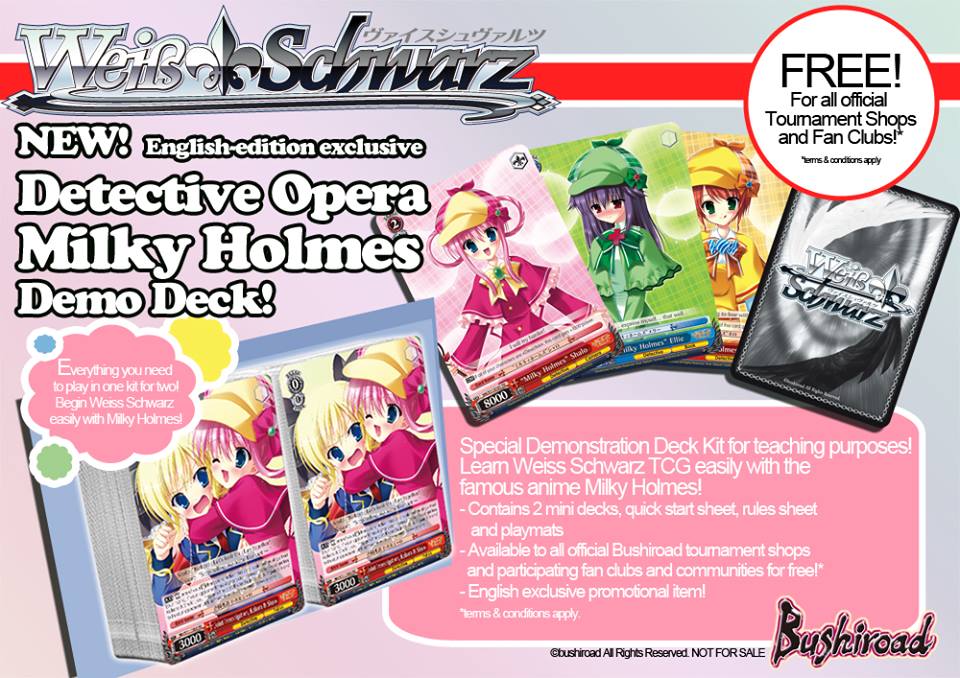 Important Announcement

We appreciate your continued support for Bushiroad.

We regret to inform you that due to the heavy traffic at the port, our shipments for the Weiss Schwarz Milky Holmes demo decks are being delayed which came to conclude that we will need to reschedule the event, Weiss Schwarz Academy -Shiyoko's Spring Class!

We are sincerely sorry for the inconveniences this may cause to all the shops and maestros whose been looking forward for this event.

To all the shops and communities applied, we will notify you via email in regards to rescheduling soon.

Again, we deeply apologize for the news.

Please stand by for further updates from us.

Thank you!