CARDFIGHT VANGUARD ADDS CLAN-SPECIFIC BOOSTER SETS - Starting with 'Academy of Divas' in August


Friday May 15, 2015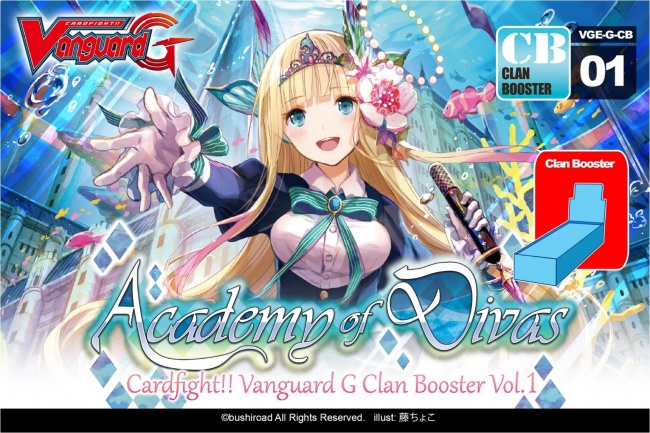 Bushiroad has announced the new Clan Booster product for its Cardfight!! Vanguard G, which will offer units from a single clan theme, beginning with the Academy of Divas Booster for the "Bermuda Triangle" deck releasing on August 28.

The booster theme is the school life of the mermaid idols. The Cardfight!! Vanguard G: Clan Booster 1- Academy of Divas set contains 40 cards (GR: 1 / RRR: 4 / RR: 7 / R: 12 / C: 16) which includes SP: 12 (Parallel). Some of the SP cards feature alternate illustrations with divas in summer uniforms, as well as a different holo foil effect. At least two cards in every 7-card pack will be R or above. Displays contain 12 packs, with 24 displays per carton.

A Sneak Preview for the CFV G: Clan Booster 1 will be held the weekend of August 21 - 23. The Clan Booster Sneak Preview Kit is smaller than a standard booster sneak peek kit. It will contain 32 booster packs (4 packs per player), 8 +1 of one type of exclusive "Bermuda Triangle" PR card and two "Bermuda Triangle" playmats. Retailers please remember to schedule your Sneak Preview event using the "Bushiroad Portal" to receive your Clan Booster Sneak Preview Kit. (CLICK HERE) This booster will follow the July release of the Cardfight!! Vanguard G: Booster Pack 3: Sovereign Star Dragon set.