Bushiroad Releases New Stand-Alone Card Game


Tuesday April 05, 2016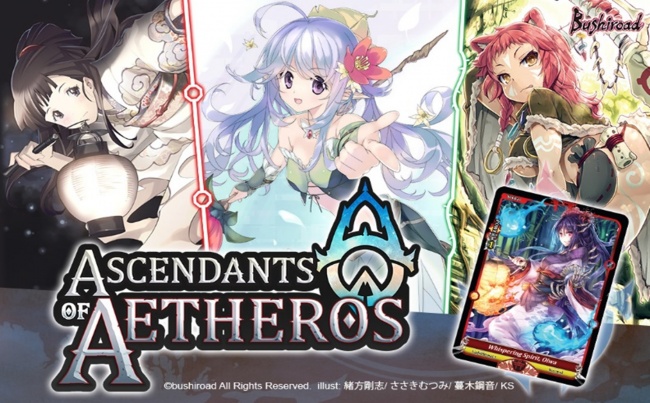 Bushiroad announced its plans to release a new stand-alone card game "Ascendants of Aetheros", on July 29, 2016. Pre-sales for Ascendants of Aetheros will be available at selected Bushiroad events in early July 2016.

Ascendants of Aetheros is a stand-alone card game that combines strategy, skill and luck. Unlike other Bushiroad card games, Ascendants of Aetheros is suitable for two to four players, and is self-contained as it includes everything players would need to play the game.

This stand-alone card game is set in the fictional world of Aetheros wherein players will take on the role of an Ascendant. One main point of the game is to compete with other players in order to collect the rarest Sky Shards.

Many top Japanese illustrators such as Mutsumi Sasaki, Hagane Tsurugi and Koji Ogata have also been specially recruited to provide card illustrations for Ascendants of Aetheros. These Japanese illustrators are known for their work on character designs and illustrations for Japanese games and light novels such as "CHAOS;HEAD", "Valkyrie Works" as well as the "Boogiepop" series.

PREORDER ASCENDANTS OF AETHEROS NOW!