WIZKIDS NEWS UPDATE!


Thursday June 23, 2016



HeroClix 15th Anniversary!

Starting 2017, WizKids will be having a year long celebration for the 15th anniversary of HeroClix! We are planning special releases, contest and events to commemorate the milestone. Keep a look out on WizKids.com and HeroClix.com for more information coming soon!





New Pre-Release! - THE SUPERIOR FOES OF SPIDER-MAN

Get your hands on the new Marvel HeroClix: Superior Foes of Spider-Man Boosters up to two weeks before the official release!

Featuring the Superior Foes of Spider-Man and a web-full of both friends and foes of your favorite friendly neighborhood wall-crawler! As the first HeroClix release with the new card format and alternate sketch variants for all figures, this is a set you won't want to miss! Get your Marvel HeroClix: Superior Foes of Spider-Man pre-orders in today!

Events start July 27th so keep a look out on the WizKids Info Network as stores will be notified for selection soon and the template will be available for scheduling next week!

More information on the Pre-Release can be found here!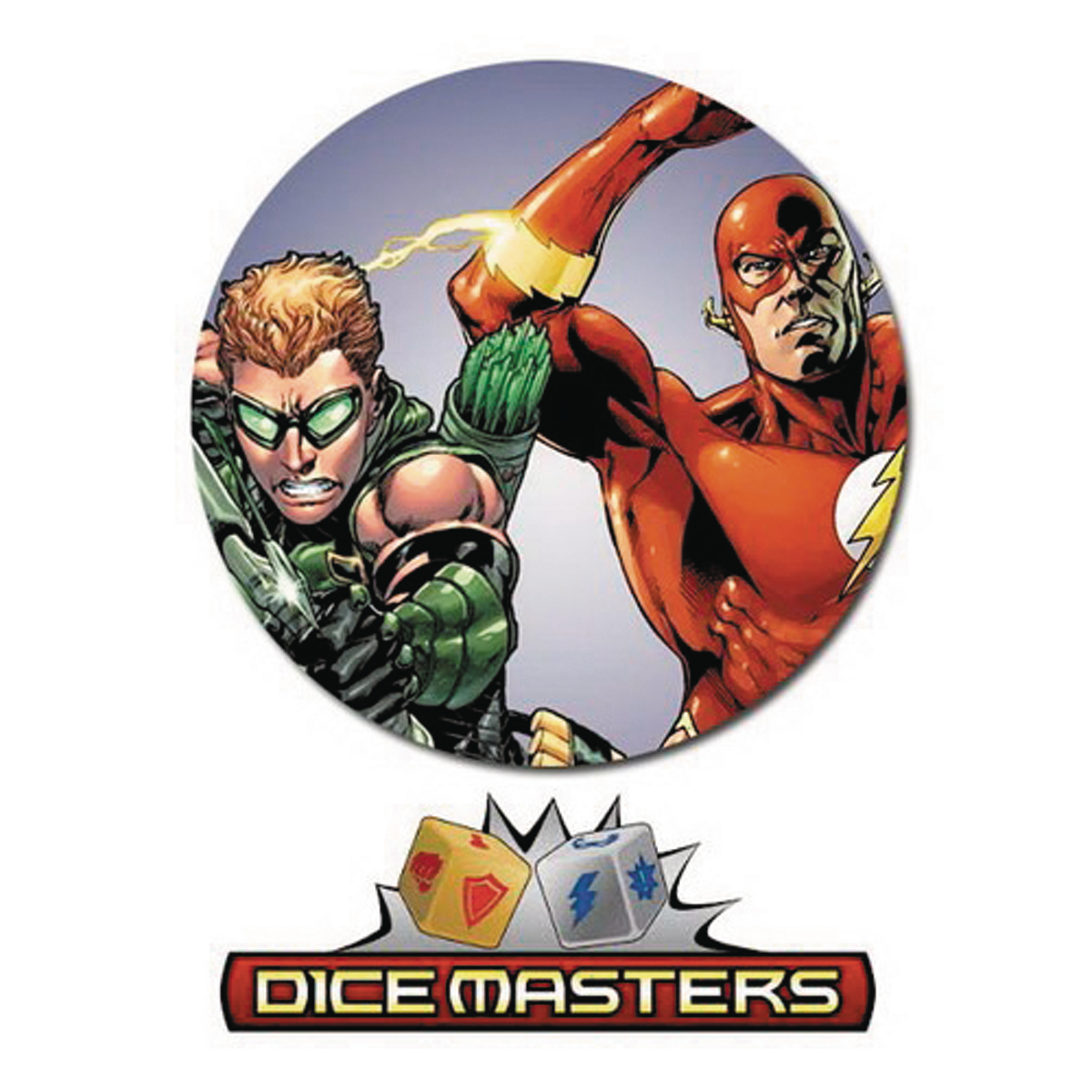 Dice Masters Foil Cards!

With the upcoming release of DC Comics Dice Masters: Green Arrow and The Flash, this September, Dice Masters players will be able to pull new foil cards! Foil cards will be inserted into Gravity Feed Foil Packs so be sure to get your pre-orders in today!




Dice Masters Team Packs!

This September, WizKids will be releasing a new product configuration for Dice Masters. Team Packs can be paired with any Starter Set and include 24 cards and 16 dice, all for $9.99 MSRP. That means, no Sidekicks, no Basic Action Cards/Dice, No Rulebook, and no dice bags.

The Marvel Dice Masters: Doctor Strange Team Pack featues Doctor Strange, Clea, Wong, and the villainous Dormammu!




DATE CHANGE! Rainbow Draft Weekend 2

The upcoming Rainbow Draft Weekend 2 event will now be held at stores the weekend of July 30-31, 2016. The new deadline to schedule the event in the WIN is now July 15th, 2016. The website has been updated to reflect these dates.

Stores will be notified about selection as soon as possible and the template will be available on the WIN for scheduling next week. Please reach out to your distributor if your store was not selected, but you are interested in participating.