FORCE OF WILL: MAGIC STONE LAB - Stone Cards to Supplement Decks


Friday September 09, 2016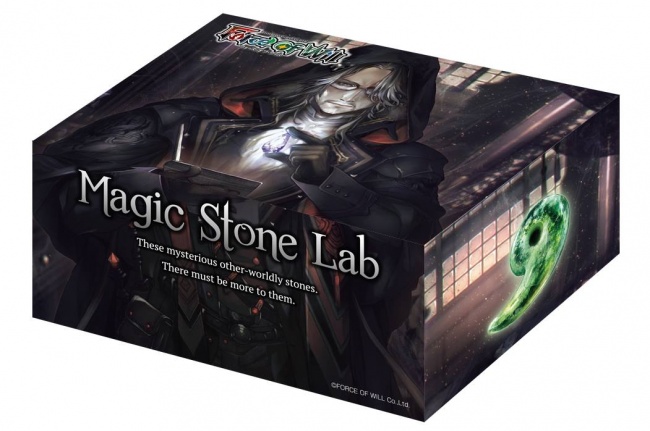 Force of Will, Inc. will release Force of Will: Magic Stone Lab on November 18th.

Different from other Force of Will releases, the Magic Stone Lab contains 400 magic stone cards. There are eight copies each of five kinds of cards from each of the following sets:

• The Dawn of Valhalla
• The War of Valhalla
• Crimson Moon's Fairy Tale
• The Castle of Heavens and The Two Towers
• The Moon Priestess Returns
• The Seven Kings of the Lands
• The Twilight Wanderer
• The Moonlit Savior
• Battle for Attoractia
• Curse of the Frozen Casket

The product is intended for B&M retail stores only, not individual players. Stores are instructed to sell single cards from the box after opening.

This set follows Force of Will: Lapis Cluster Starters and Booster Pack 1 releasing September 9th; followed by Force of Will: Lapis Cluster 2 – Legacy Lost in December.