UPPER DECK ANNOUNCES BIG PLANS FOR THE 2017 FALL SPORT CARD & MEMORABILIA EXPO!


Friday October 20, 2017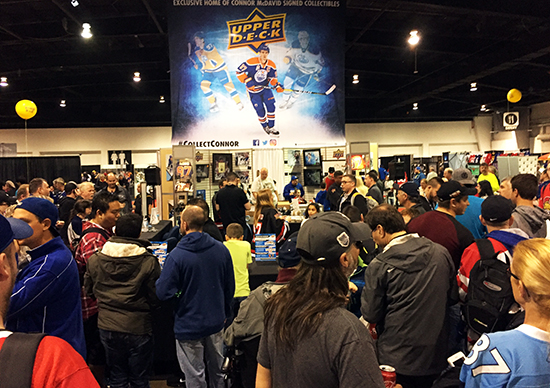 Every fall a new crop of talented rookies take to the ice in the NHL® and each year fans flock to the Fall Sport Card & Memorabilia Expo to get their first Young Guns rookie cards! Such is the case this year where talented young rookies like Brock Boeser (Vancouver Canucks), Nolan Patrick (Philadelphia Flyers), Nico Hischier (New Jersey Devils), Clayton Keller (Arizona Coyotes), Josh Ho-Sang (New York Islanders) Charlie McAvoy (Boston Bruins), and more will likely have their first licensed rookie cards hitting the market around this show. Many of their Young Guns rookie cards can be found in 2017-18 NHL® Upper Deck Series One which releases on November 9, the day before the show starts.
The International Centre in Missisauga, Ontario will be home to the Fall Sport Card & Memorabilia Expo from November 10-12. Upper Deck is going all out to make it a show to remember!
Upper Deck Authenticated Monumental Blind Boxes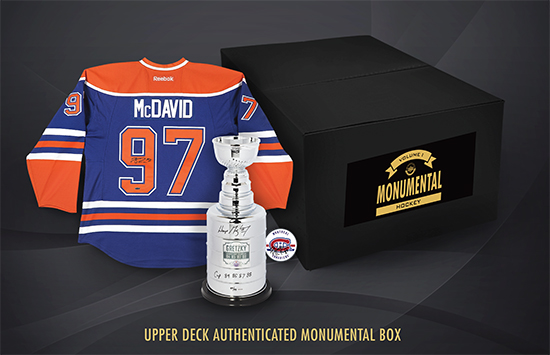 Upper Deck Authenticated launched the Monumental product at the 2017 National Sports Collectors Convention and it stole the show! Now UDA is bringing the product to the Fall Expo with an all hockey theme, a smaller print run and a lower price point. UDA is producing only 50 of these blind boxes with them allocated per day. Friday there will be 15 boxes available for sale on a first-come, first-serve basis, with 25 allocated for Saturday and 10 more allocated for Sunday. Each box contains three random Upper Deck Authenticated hockey signed collectibles and they are available for $600 Canadian plus tax.

Fans can take part in the wrapper redemption programs at the Upper Deck booth and open boxes with staff to receive their redemption items.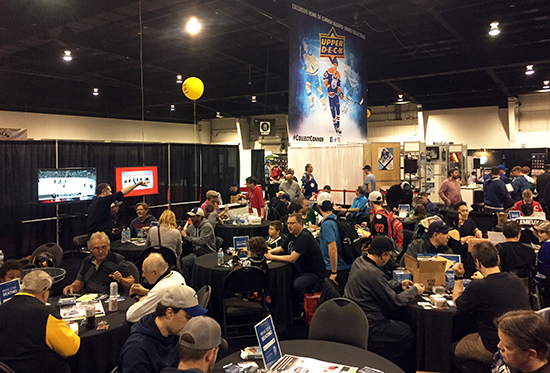 Collectors can also enjoy the Grosnor Break Zone to open their products in and get their redemption items from their courteous staff.
There will be three different wrapper redemption programs for the show and to participate in them, you just need to make a qualified purchase from Upper Deck Certified Diamond Dealers in attendance. They will be easy to spot as they will have large yellow balloons flying above their booths. These dealers will give you a special voucher to bring to the Upper Deck booth or the Grosnor Break Zone with your product to claim your prize(s). Here are the wrapper redemption promotions details: