NEW TRAILER FOR "MARVEL'S THE PUNISHER"


Monday October 23, 2017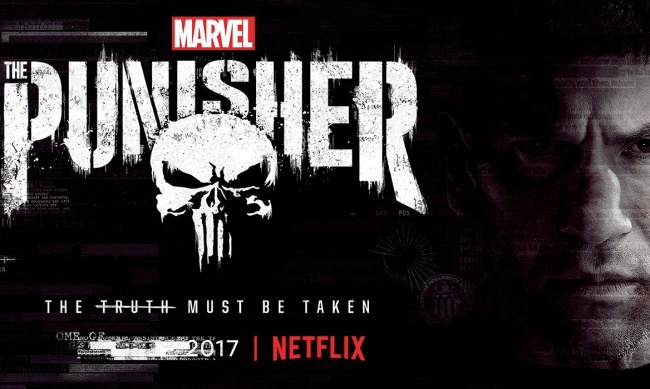 Netflix has dropped a new trailer and announced the release date for Marvel's The Punisher. The show will roll out on November 17. The trailer focuses on the reasons Jon Bernthal's Frank Castle became an armed vigilante, concentrating on a military conspiracy that dominates his past. Deborah Ann Woll, who played Karen Page in Daredevil and The Defenders, figures prominently in the trailer (see "Marvel's 'The Punisher' Expands Its Cast").
The release date announcement had been in limbo subsequent to the horrific mass shooting in Las Vegas on October 1. Netflix and Marvel decided to cancel Punisher-related events during New York Comic Con and in Paris out of respect for the victims and their families (see "'The Punisher' Events Cancelled"). This isn't to say there are no guns in the trailer -- this is The Punisher after all -- but by focusing on Frank's past, Netflix seems to remain somewhat mindful of the catastrophe.
ORDER NOW - MARVEL GALLERY THE PUNISHER