Blade Runner 2049 DVD Release
January 16, 2018


Thursday January 18, 2018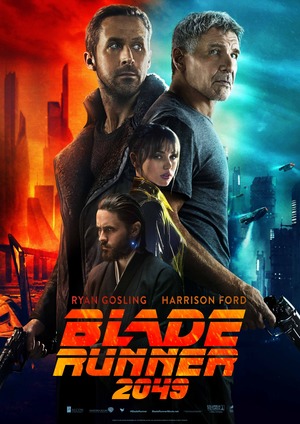 The second installment of the Blade Runner takes place 30 years after the events of the first movie. In this science fiction film, LAPD Officer K discovers a long forgotten secret with the power to destroy what is left of their society into complete chaos. He uses this knowledge to begin an epic quest that will hopefully lead him to the missing Rick Deckard, another blade runner, and to discover where Deckard has been for the last 30 years.
Blade Runner 2049 is now available on Blu-Ray and DVD.
Check out our In Stock Blade Runner products!
FU21554 POP BLADE RUNNER OFFICER K
FU21589 POP BLADE RUNNER DECKARD
FU21591 POP BLADE RUNNER WALLACE
FU21593 POP BLADE RUNNER LUV
FU21596 POP BLADE RUNNER SAPPER
FU21597 POP BLADE RUNNER JOI
FU21630 DORBZ BLADE RUNNER DECKARD
FU21705 DORBZ BLADE RUNNER SAPPER
NE19513 CINEMACHINES BLADE RUNNER 3"
NE19903 BLADE RUNNER 2049 ART BOOK