THE MOST FUN THING FOR YOUR STORE
'Living Dead' Pencil Sharpener!


Friday January 19, 2018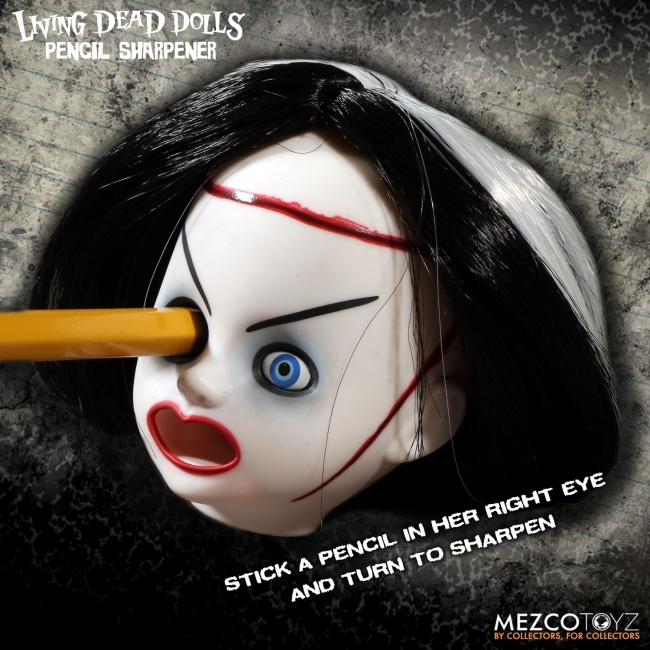 Mezco Toyz has taken creepy to a new level with its newest Living Dead Dolls Pencil Sharpener: Bride of Valentine. The bride's right eye socket houses a pencil sharpener, and there is a lever on the back of her head to move her tongue and expel the pencil shavings. Bride of Valentine was introduced in the Living Dead Dolls Series 3 line in 2002. The sharpener is packaged on a blister card. Release is planned for July 25. MSRP is $16.00. Mezco has previously released sharpeners featuring Sadie and Posey.
PREORDER LIVING DEAD DOLLS BRIDE OF VALENTINE