'YU-GI-OH! THE MOVIE' RETURNS TO THEATERS
Newly Remastered, Plus Sneak Peek of 'Yu-Gi-Oh! VRAINS' Dubbed Edition


Friday February 02, 2018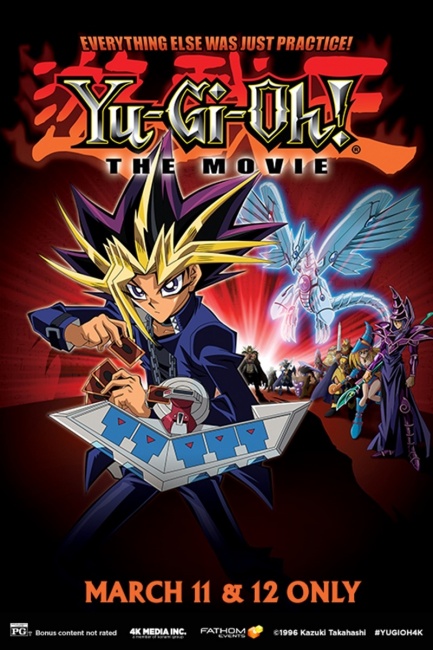 Fathom Events and 4K Media Inc. announced the return of the popular Yu-Gi-Oh! The Movie to theaters for two days in March. The (dubbed) movie will be digitally remastered from the popular 2004 film release (see "Crossover Creams Competition"), and after the film, viewers will get a sneak peek at the first episode of the Yu-Gi-Oh! VRAINS animated series (English dubbed).
The film will be shown Sunday, March 11 at 12:55 p.m. and Monday, March 12 at 7:00 p.m. (all local times).
"Anime titles continue to draw passionate audiences to cinemas nationwide," said Fathom Events VP of Programming Kymberli Frueh. "We are proud to partner for the first time with 4K Media to bring Yu-Gi-Oh! The Movie back to big screens across the country for a new era of fans to discover and enjoy."