'PATHFINDER BATTLES: KINGMAKER'
New Miniatures Set Offers Two Case Incentive Figures


Wednesday April 18, 2018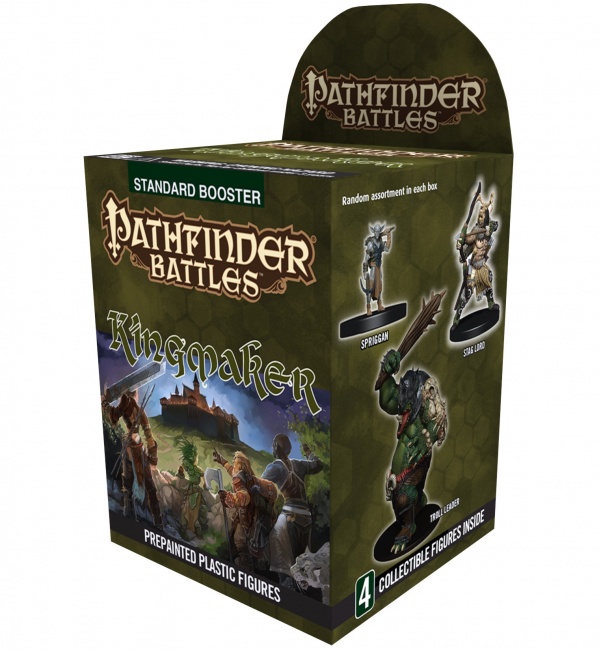 The October wave of licensed Pathfinder Battles pre-painted miniatures has been announced by WizKids. The new set will be called Pathfinder Battles: Kingmaker, and the company is offering a two-figure case incentive set to go with it. The 44-figure Kingmaker series will follow the same trend as the Jungle of Despair set releasing in May (see "'Pathfinder Battles: Jungle of Despair'"), with a focus on high-utility figures that can be used for a wide variety of fantasy role playing campaigns, including a colony of flying bats, a werewolf, an Oni Mage, a deadly Soul Gorger, and an Elf Inquisitor. The set also features "dungeon dressing" figures in some random packs.
Kingmaker figures will be packaged in four-figure boosters. Each booster comes with one large figure and three medium or small figures, packed randomly. Boosters are available in Standard Bricks with eight boosters each, for a total of 32 figures per brick. MSRP is $15.99 per booster (or $127.92 per brick).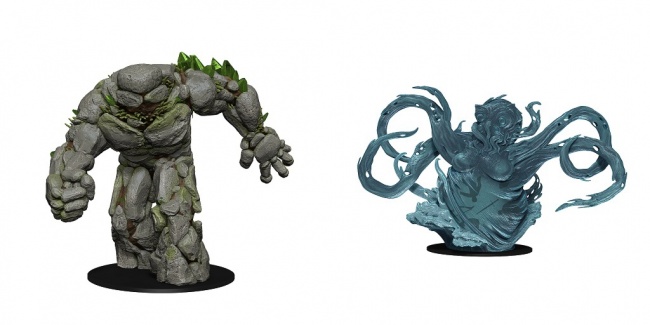 As an incentive for pre-orders, WizKids is offering the Pathfinder Battles: Kingmaker Case Incentive promo set. Each set features two large models representing a "huge" earth elemental and a "huge" water elemental, packaged together in a single box. One Case Incentive set can be ordered for each full case of four Standard Bricks.
PREORDER PATHFINDER BATTLES KINGMAKER 8CT BRICK
PREORDER PATHFINDER BATTLES KINGMAKER CASE INCENTIVE