'FATE / APOCRYPHA' COMES TO 'WEISS SCHWARZ'
'Trial Deck+' and 'Booster'


Monday June 04, 2018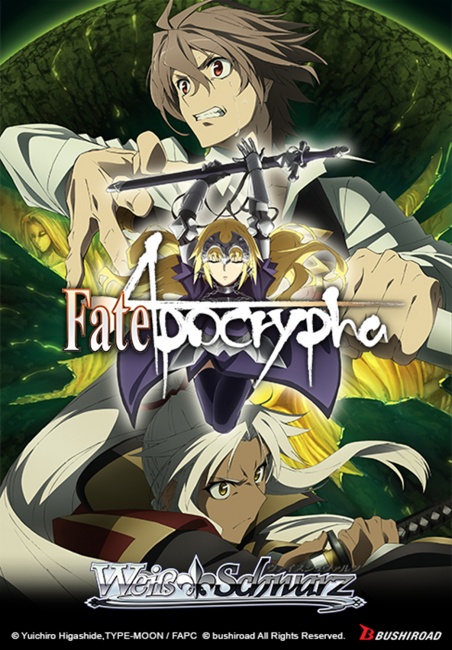 Bushiroad will release a Fate / Apocrypha Trial Deck+ and Booster set for its Weiss Schwarz Trading Card Game on October 12.
Based on the Fate / Apocrypha anime, Fate/Apocrypha is set in a parallel world to the Fate / stay universe. Two opposing factions, Red and Black, summon seven Servants, and the Grail summons its own Ruler-class Servant as a mediator for the Holy Grail War. Both sides are magic users, with Red members being mages, and the Black faction members from a Romanian magi group Yggdmillennia.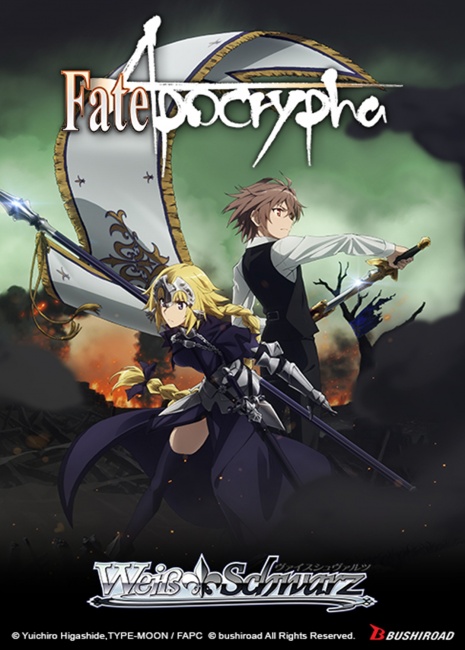 The Trial Deck+ is a good introductory product for new players. It focuses on the first four episodes of the anime, and only includes two colors – red and blue. Each deck includes 50 cards (20 types of cards + 6 parallels), including 2 shiny cards. Each deck has a chance to include RRR (rare cards with special embossing) or a SP signed character card from Maaya Sakamoto from the anime cast.
The Weiss Schwarz Booster Set Fate / Apocrypha allows players to play out the Great Holy Grail War with Masters' Command Spells and Servants' Noble Phantasms. The set includes 100 types of cards, including 22 types (parallel). Every pack has a chance to include a sign card from the voice cast from the anime. Each pack includes 8 cards. Each booster display includes 20 packs. Each carton includes 16 displays. 1 of 4 exclusive PR cards is included in every booster display. Each carton includes 4 English edition exclusive rubber playmats.
PREORDER WEISS SCHWARZ TRIAL DECK FATE/APOCRYPHA
PREORDER WEISS SCHWARZ BOOSTER FATE/APOCRYPHA