GALE FORCE NINE REVEALS 'DUNGEONS & DRAGONS' BOARD GAME
Preview 'Vault of Dragons'


Tuesday June 19, 2018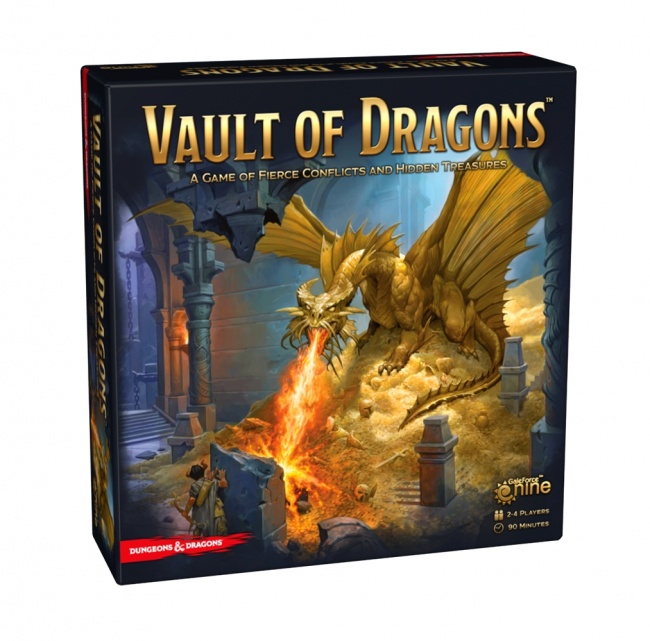 Gale Force Nine has unveiled its forthcoming Dungeons & Dragons board game that is tied to the upcoming storyline releases for the role playing game (see "WotC Reveals Two New 'D&D Waterdeep' Volumes").
Vault of Dragons was teased at Toy Fair (see "New 'Dungeons & Dragons' Game on the Way"), and now that Wizards of the Coast has made their big announcements, they can share previews.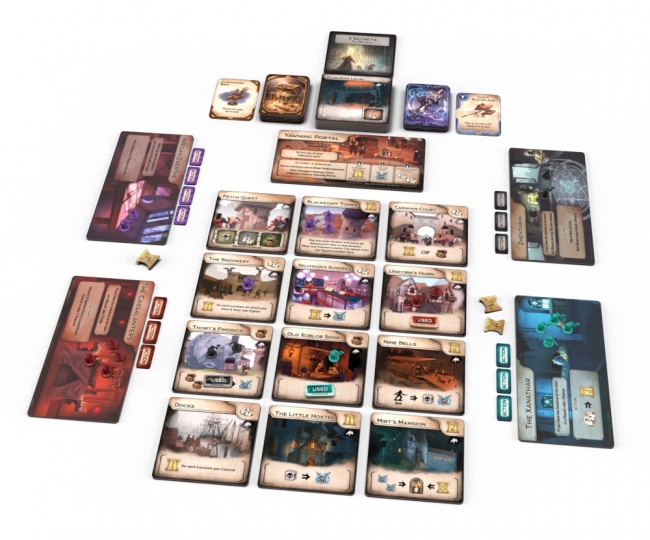 Vault of Dragons has players take the role of unsavory factions from the streets of Waterdeep, who have heard the rumors of a hidden vault of gold under the city, and are determined to locate it first. Players send followers to locations in Waterdeep to uncover rumors and treasure. Brawling with other factions to control key locations is to be expected, but beware the City Watch. Double-sided location tiles give players even more places to explore. Uncover the clues and enter the Dungeons of the Undermountain to find the Vault of Dragons.
The box contains 6 dungeons, 12 locations, 1 Yawning Portal, 50 treasure cards, 50 magic item cards, 4 faction cards, 40 plastic figures, 17 dice, 157 tokens, and a rulebook. The game is for 2 – 4 players, ages 14 and up, and plays in 90 minutes.
Release is planned for late August. GF9 will have copies of the game available for play at Gen Con, both at its Exhibitor booth and in the Game Hall.