SIBLING RIVALRY ESCALATES IN 'BROTHERS'
An Abstract Strategy Game of Herding Beasties


Tuesday June 19, 2018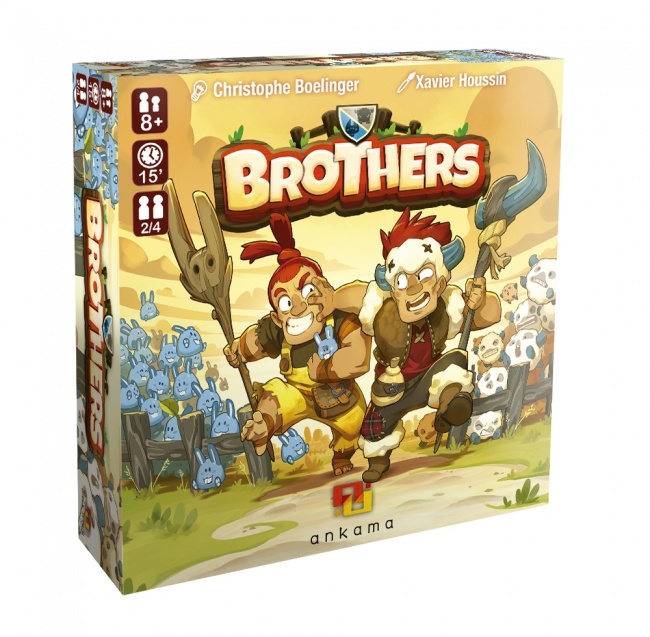 Ankama will release a new game of rancher family rivalry, Brothers, in late July.
Designed by Christophe Boelinger (Earth Reborn, Dungeon Twister), Brothers is a 2 (or 4) player game where players are shepherds tending their flocks on the family land. The prosperous flocks have multiplied, and now the pasture is getting crowded. Each brother attempts to place his enclosures in an adventitious way that, well, happen to block his brother's. The sibling rivalry escalates since the game is played over two rounds – with each player (or team) playing the role of each brother once. The winner is the player who scores the fewest points (by placing the most tiles among both rounds).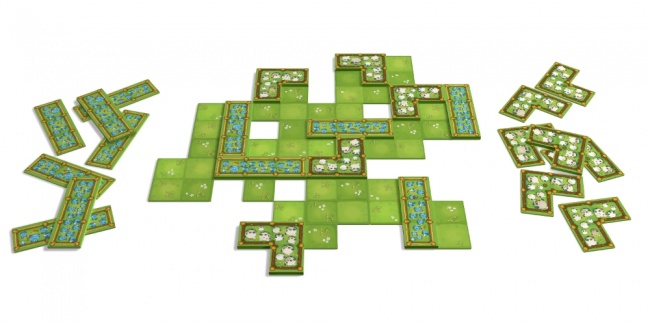 The game is for 2 or 4 players, ages 8 and up, and plays in 15 minutes.