ARRESTS, WEAPONS CHARGES AT POKEMON WORLD CHAMPIONSHIPS


Tuesday August 25, 2015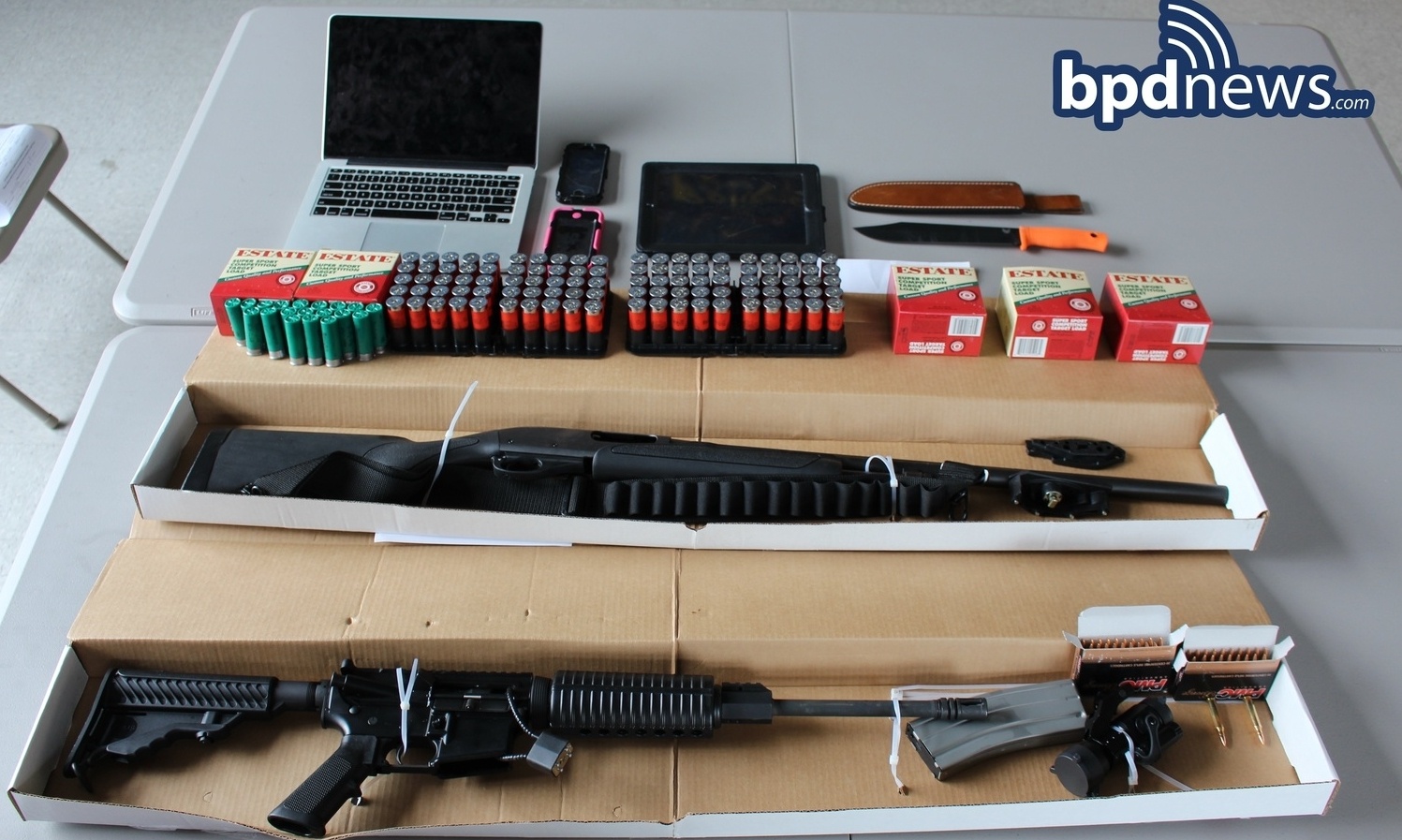 Based on Social Media Threats

Homeland Security, the FBI, and Boston and Saugus, Massachusetts police officers arrested two Iowa men Saturday after online threats led the authorities to seize weapons and ammunition the pair had brought with them to the Pokemon World Championships in Boston, according to information released by the Boston Police Department and the Suffolk County District Attorney's office.

Eighteen-year-old Kevin Norton and 27-year-old James Stumbo are being held without bail (pending a dangerousness hearing on September 1) on charges of unlawful possession of a firearm, unlawful possession of ammunition, and unlawful possession of a large capacity rifle.

The two were scheduled to play in the Masters Division at the event, according to the event website.

The trail to Norton and Stumbo began when Pokemon players notified the Pokemon Company of the online threats, according to a statement released by the company. The Pokemon Company then notified security at the Hynes Convention Center, where the Pokemon TCG World Championships were being held Friday, August 21 through Sunday, August 23. Convention Center security notified the Boston Regional Intelligence Center, who began investigating.

The threats, according to the district attorney's office, included references to "Columbine pt 2," "another Boston Massacre," and "Boston bombing" by other individuals in a Facebook chatroom conversation, in which Stumbo said "My AR-15 says you lose." Stumbo also said "Keven Norton and I are ready for worlds Boston here we come!!!" under a photo of Norton's car with the AR-15 and a shotgun displayed on its trunk.

Perhaps the most direct threat was a statement by Norton after being banned from a chatroom for bullying, said of the target, "Oh, ok, that's fine then I will just shoot him on Friday thanks."

Event security stopped Stumbo and Norton while trying to enter the facility on Thursday and they were given them a trespass order barring them from the location. Norton told officers at the time that he and Stumbo had driven from Iowa in Norton's 2002 Chevy Prizm with a shotgun and rifle in the car.

The men were released but the car seized pending a warrant, which turned up the weapons and ammunition when the warrant was obtained on Friday.

The pair has only been charged with weapons charges at this point, and not for the threats, although the investigation is ongoing.