New Footage from 'Star Wars: The Last Jedi'


Thursday November 02, 2017

Lucasfilm released a new trailer for Star Wars: The Last Jedi during ESPN's Monday Night Football, with a new poster to tease it released earlier in the day.

Release of Last Jedi content has been slow so far, with the last major release back in July (see "'Star Wars: The Last Jedi' Posters and Featurette"). Expect it to pick up now that we're in the home stretch running up to the release of the film December 15.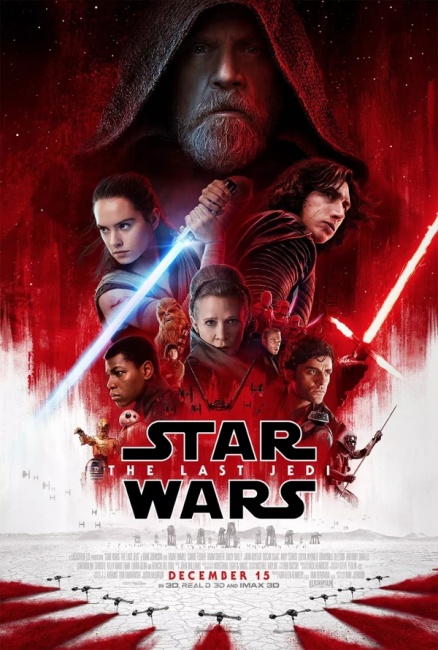 CHECK OUT OUR IN STOCK STAR WARS POPS!
FU14743 POP STAR WARS 8 REY
FU14744 POP STAR WARS 8 FINN
FU14745 POP STAR WARS 8 LUKE SKYWALKER
FU14746 POP STAR WARS 8 BB-8
FU14747 POP STAR WARS 8 POE DAMERON
FU14748 POP STAR WARS 8 CHEWBACCA
FU14749 POP STAR WARS 8 EXECUTIONER
FU14750 POP STAR WARS 8 SNOKE
FU14751 POP STAR WARS 8 BB-9E
FU14752 POP STAR WARS 8 PRAETORIAN GUA
FU14753 POP STAR WARS 8 KYLO REN
FU14754 POP STAR WARS 8 ROSE
FU14818 POP STAR WARS 8 PORG
FU14738 POP STAR WARS 8 FIRST ORDER SNOWTROOPER
FU14739 POP STAR WARS 8 CAPTAIN PHASMA
FU14740 POP STAR WARS 8 FIRSY ORDER FLAMETROOPER