'ROCKS OF RUIN' ADDS NEW DIMENSIONS TO 'EXPLRERS OF THE NORTH SEA'
Now Vikings Can Salvage Needed Supplies


Thursday February 15, 2018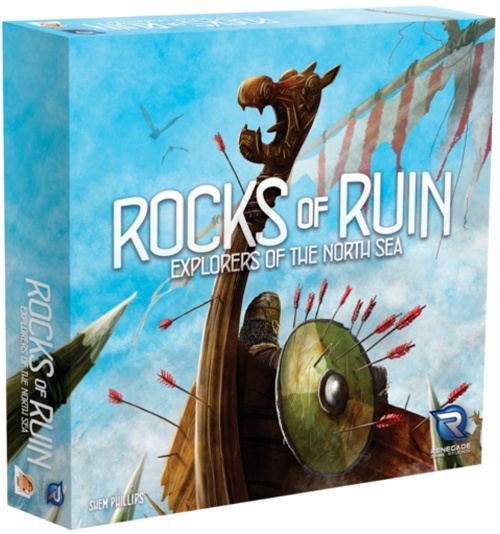 Renegade Game Studios will release a fourth expansion for Explorers of the North Sea (see "'North Sea' Viking Saga Continues") in April, the company announced. The new expansion, for 2-5 players, introduces salvaging shipwrecks to play, along with building Structures and raiding Fortresses. When salvaging a shipwreck, players will either find Timber for building Structures, Provisions to allow additional actions, Battering Rams for help with raiding, or Gold.
The expansion also adds a fifth player to the game, and includes a mini-expansion for The North Sea Runesaga.
Box contents include:
5 Mills
5 Workshops
5 Barracks
1 Longship
7 Vikings
5 Outposts
5 Fortress Tokens
24 Shipwreck Tokens
24 Tiles
3 Captain Cards
5 Dashboards
1 Score Pad
Mini Expansion for the North Sea Runesaga:
3 New Runestones for use with Hall of Heroes, Fields of Fame and Rocks of Ruin
3 Inscription Tokens for players to collect in 2nd or 3rd place
1 Purple Clan Board
1 Rule Card