'VS. SYSTEM 2PCG: MCU VILLAINS'
Preview Box Art and Sample Cards


Friday June 08, 2018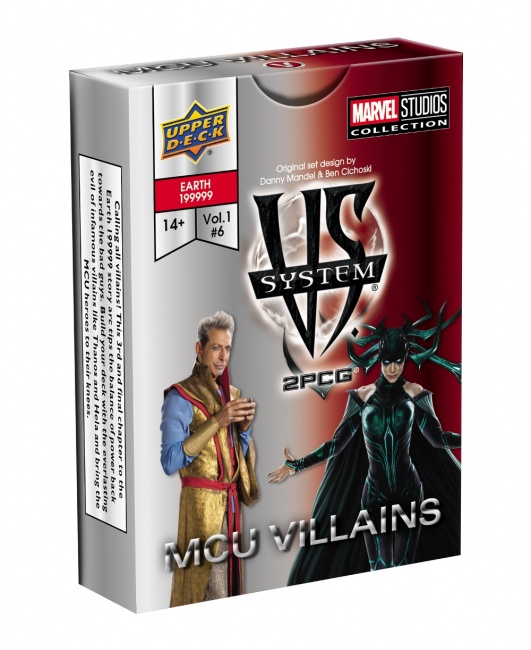 Upper Deck will release the MCU Villains Issue Pack for its Vs. System 2PCG in July.
This 55-card Issue Pack is loaded with bad guys from the Marvel Cinematic Universe, including Thanos, Hela, and Dormammu.
Upper Deck announced the Earth 19999 Arc (The MCU Battles) earlier this spring (see "The MCU Invades 'Vs System'"). This release will follow the Vs Stem 2PCG Issue: MCU Heroes release in June. The next theme will begin in August.
PREORDER VS SYSTEM 2PCG MCU VILLAINS
PREORDER VS SYSTEM 2PCG MCU HEROES